The FMH group creates the MH Industries branch
The FMH Group becomes MH Industries
Founded in 2015 by Matthieu Hede, the FMH Group has grown rapidly and now has more than 250 employees. Thanks to a thoughtful and strategically realized external growth, our group, made up of several companies, is now able to support SMEs like Large Accounts in their parts manufacturing projects in France and abroad.
Aiming to double our sales by 2023 and thus exceed 50 million euros in turnover, we wish to develop our offer of global metal solutions and support our customers in various sectors such as defense, rail, electronics, building, aeronautics etc. in their projects.
It is in this context of development that we wanted to mark this significant change and create a real identity for the group by changing its name.
The group being driven by strong values ​​and being close to its employees, we organized a competition within companies with the aim of involving our employees in the search for this new brand name. After significant participation from our employees through numerous proposals and the final selection made by the group's steering committee, we have changed our name.
The FMH Group therefore becomes MH Industries!
This change also leads to the evolution of our graphic identities both for the group and for our companies. The latter are more modern and create coherence, unity for the whole group.
It is with joy that we will make you discover our new communication media such as our new websites, our dematerialized brochures … in our new colors!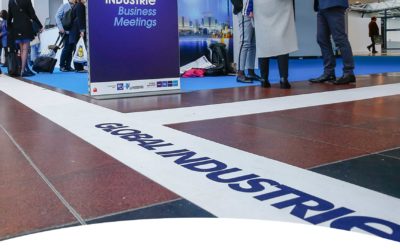 The Global Industry trade show, an international meeting for all industrial professionals, from March 31 to April 3 is canceled following the # Covid19 health crisis
read more